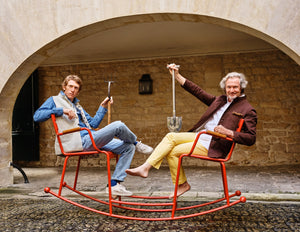 In 2023, Le Prince Jardinier is reinventing itself!
Louis Albert de Broglie welcomes his nephew, Nicolas, his wife Julie and their family, to write a new chapter in the history of the brand.
On the strength of this history and this authenticity, this revival of the Prince Jardinier intends more than ever to remain synonymous with timelessness and ethics for a clientele sensitive to the idea of ​​a "Better Living" – chic but committed! – with Nature, putting the values ​​of:
Freedom, Playfulness, Personality. For the future.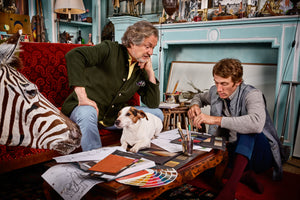 For the future
A transmission that translates into a new identity, new muses, an even more lifestyle orientation, which will include multiple collaborations and exciting initiatives.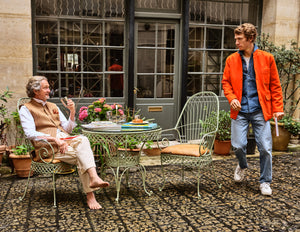 An inspiring brand
By offering ready-to-wear inspired by the world of the garden (aprons, jackets, waistcoats, blouses, hats, bags), pretty gardening tools, watering cans and planters, elegant garden furniture and a demanding selection of accessories that join the useful to the beautiful, Le Prince Jardinier is reinventing itself today.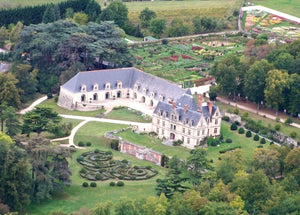 Our history
It all started in 1991 at the Château de La Bourdaisière , in Touraine: when Louis Albert de Broglie created what would become the National Tomato Conservatory , decked out in a straw hat and a large apron, he immersed himself in the wonders of biodiversity and is nicknamed by his friends " Le Prince Jardinier ".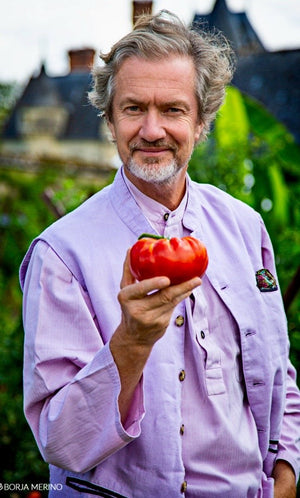 The Prince Gardener
It is therefore the story of an iconoclastic and committed Prince who launched his eponymous line in 1995, to promote a refined and naturalistic way of life, which combines a real hedonism close to the earth and a real taste for nature, beautiful materials, objects and clothes that stand the test of time without suffering from trends. The precursory inspiration of Louis Albert de Broglie was born from his dialogues with the gardener of his childhood, then from his very personal investment in the preservation of Nature and the Living...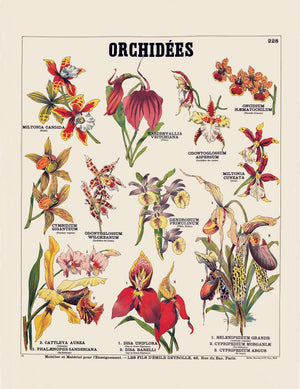 The Deyrolle adventure
Over the last 20 years, Louis Albert de Broglie has also deployed the Deyrolle group (of which Le Prince Jardinier is a part). A pioneer in the knowledge of biodiversity and its preservation, the latter has been based since its beginnings on 3 pillars that have never been denied: Nature Art Education .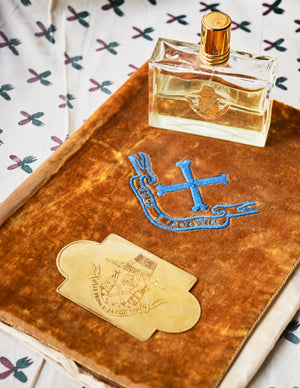 Coat of arms
Imagined and designed by Louis Albert de Broglie, the brand's coat of arms originates from the arms of the Broglie family. Gardening tools have replaced the cross of Saint Andrew and the straw hat has come to top the new coat of arms. "Le Prince Jardinier" succeeded the motto "For the Future".
THE PRINCE GARDENER'S MANIFESTO
"We believe in a way of life
durable and more sober, environmentally friendly;
We believe in good practices combined with
beautiful designs;
We believe in products that invite
multiplicity of uses and the importance of transmission to
future generations ;
We believe in the alliance of tradition
and modernity, which inscribes in time and duration, while being the
reflection of its time;
We believe in local know-how,
the importance of highlighting and preserving them;
We believe in a world engaged in
territorial projects, for the benefit of an economy and a way of life based on
ecology;
We want to spread this art of living for
aspire to a more harmonious and respectful future! »